Buying Trucks
While buying a new truck can be a major financial decision, the process of purchasing your new truck doesn't need to be difficult. There are several options to consider when you are looking for your perfect truck.
Car dealerships carry both new and used trucks and shopping at one is the most traditional way to buy a vehicle. If you are looking for a used truck, you can buy one from an individual. The internet is a great way to find both new and used trucks and a good place to find specific information and performance reviews about the truck you would like to purchase.
The tips here will help you find the perfect truck for your needs.
Tips, Tricks, and Answers
The following articles are available for the 'Buying Trucks' topic. Click the article''s title (shown in bold) to see the associated article.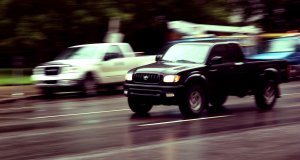 Buying a Used Truck from a Dealer
Buying used is probably one of the better ways of purchasing a vehicle. That being said, what does one do when they are looking at purchasing a used truck from a dealer? Here are your answers.
Buying a Used Truck from an Individual
Are you in the market for a good used truck? If so, do you know what to do when you find one? Here are some things you should keep in mind the next time you purchase any used truck.