Driving
Most people spend a lot of time driving their cars. Whether you are going to work, the park, or on a family vacation, the car is the preferred method of transportation. Not all driving conditions are the same and there are different ways to handle your vehicle depending on the type of road you are traveling on.
These tips explore how to drive on wet roads, gravel roads, and even how to enjoy the rough terrain involved with off-road driving. After reading through these tips and with a little practice, you?ll be an expert driver in no time!
Tips, Tricks, and Answers
The following articles are available for the 'Driving' topic. Click the article''s title (shown in bold) to see the associated article.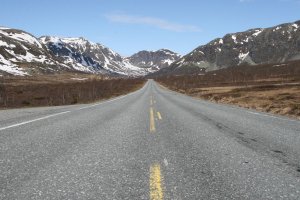 Better Driving Habits for Better Gas Mileage
It is a sad fact of life that gas is getting to be more expensive. While it would be nice to be able to afford a new hybrid car, not everyone can afford to purchase a new car. Instead, why not learn some better driving habits for better gas mileage?
Driving Off-Road
Off-road driving can be an extremely fun and adventurous activity. Here are some basic tips for the budding off-road enthusiast that can help you become a more experienced driver.
Driving on Gravel Roads
Driving along on country roads is one of the most wonderful pastimes a person can undertake on a beautiful afternoon. Unfortunately, there are some dangers that are associated with driving on those country road, here are some tips to help you gain the experience you need to keep that drive a dream come true.
Driving on Wet Roads
Wet roads can present unique difficulties, even more so for the new driver. Here are some tips that can help when you are faced with the task of driving on wet roads.
Entertaining Children on Long Trips
Anyone that has ever gone on a road trip, particularly long ones, with children has probably heard the old refrain 'Are we there yet,' at least a few thousand times. Entertaining children on long trips may seem like a pipe dream, but it isn't really all that difficult as long as you use your imagination, and maybe a few of these ideas.
Getting the Best Car Rental
Whether you are going on a long business trip, or simply a weekend getaway a car rental can be a huge help. Not only will you save wear and tear on your own car, you can have the opportunity to play around with some really fun vehicles. There is just one trick though, and that is getting the best car rental deal that you can.
How Does Cruise Control Work?
Have you ever wondered how something like cruise control works? After all, doesn't it seem a little odd that all you need to do is push a little button, and you are set to go? Well if you would like to learn, all you need to do is keep reading.
How to Brake Safely
Part of driving safely is learning the best way to handle driving in all situations, including braking. By learning how to brake safely in an emergency situation, you will be able to brake safely in most any situation. All you need to do is follow these guidelines.
Locked Out of Your Car?
Getting locked out of your car can be an extremely embarrassing, and occasionally dangerous, a situation that almost everyone can find themselves faced with. If you find yourself in this situation, there are plenty of things that you can do to fix it.
Our Love for Cars
What is the fascination that we have with our cars? They affect us personally, socially, and bring back our feelings of youth.
Renting a Car
Renting a car can often be a tricky proposition, particularly if you have never done it before. Take the confusion out of the project by following these simple instructions. When you are done, not only will you have a great car waiting for you, but you will also have a great deal as well.