Headlights
Every day you notice cars that have very dim headlights or only one that works. Maintaining the lights on your car is an important safety issue and one that not only allows you to see in the dark, but helps other cars see you.
With a little know-how, headlight replacement is easy and requires little time. These tips explain the different types of headlights and how to replace the ones on your car.
Tips, Tricks, and Answers
The following articles are available for the 'Headlights' topic. Click the article''s title (shown in bold) to see the associated article.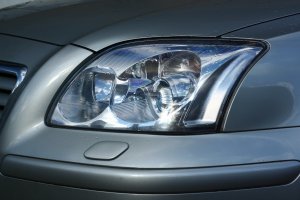 Fixing Fogged Headlights
Most new car and truck headlights are made of a plastic material and over time they become fogged and yellowed. When this happens, it not only creates a driving hazard. You won't get a ticket for having fogged headlights, but it is going to be difficult to see when driving at night. Fixing fogged headlights is fairly easy, even if it does take a little elbow grease and time on your part.
Replacing a Headlight
Replacing a headlight is one of the easiest automotive projects you can undertake, as long as you are careful and have an idea of what needs to be done. Here's how you can do it.
Types of Headlights
Anyone who has been on the road or looked at cars recently can tell you that there are different types of headlights. But what are the types and why are they so different for each car or truck? The answer is not as confusing as you might think.
What's with the Blue Headlights?
Get the insider information on why blue headlights are making a splash in the automotive world.