Transmission Repairs
Each system in your car is an important part of making sure everything operates correctly. When one or more of these systems has a problem, you might think your entire car is faulty. Such is the case with your transmission.
Transmission repair can cost quite a bit. Fortunately, there are some easy things you can to prevent a major breakdown. In these tips you will find information about how to check your transmission fluid and how to service the transmission yourself. Have ever wondered what a power flush does? You'll find the answer here as well.
Tips, Tricks, and Answers
The following articles are available for the 'Transmission Repairs' topic. Click the article''s title (shown in bold) to see the associated article.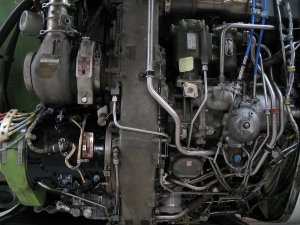 Checking Your Transmission Fluid
Checking your transmission fluid is something that needs to be done periodically on every car or truck that has an automatic transmission. This is one of those tasks that easy to do and here is how you can do it yourself.
Servicing Your Transmission
Servicing your transmission, otherwise known as changing the transmission filter, is a simple task, although it can be a little time consuming. Luckily this is something that anyone can do, as long as they know what they are looking for. Here's how.
What Is a Power Flush?
Sometimes when a person hears a term that they don't understand from their mechanic, like "power flush," they are too intimidated to ask what it means. If you have ever wondering what a power flush is, here is your answer.